Once you have added all required documents, attachments, eSign stamps, and created the approver and eSigner workflow, it is now time to send your document for eSignatures.
To send your document for eSignatures:
Click on the Send for eSign button at the bottom right corner of the eSign editor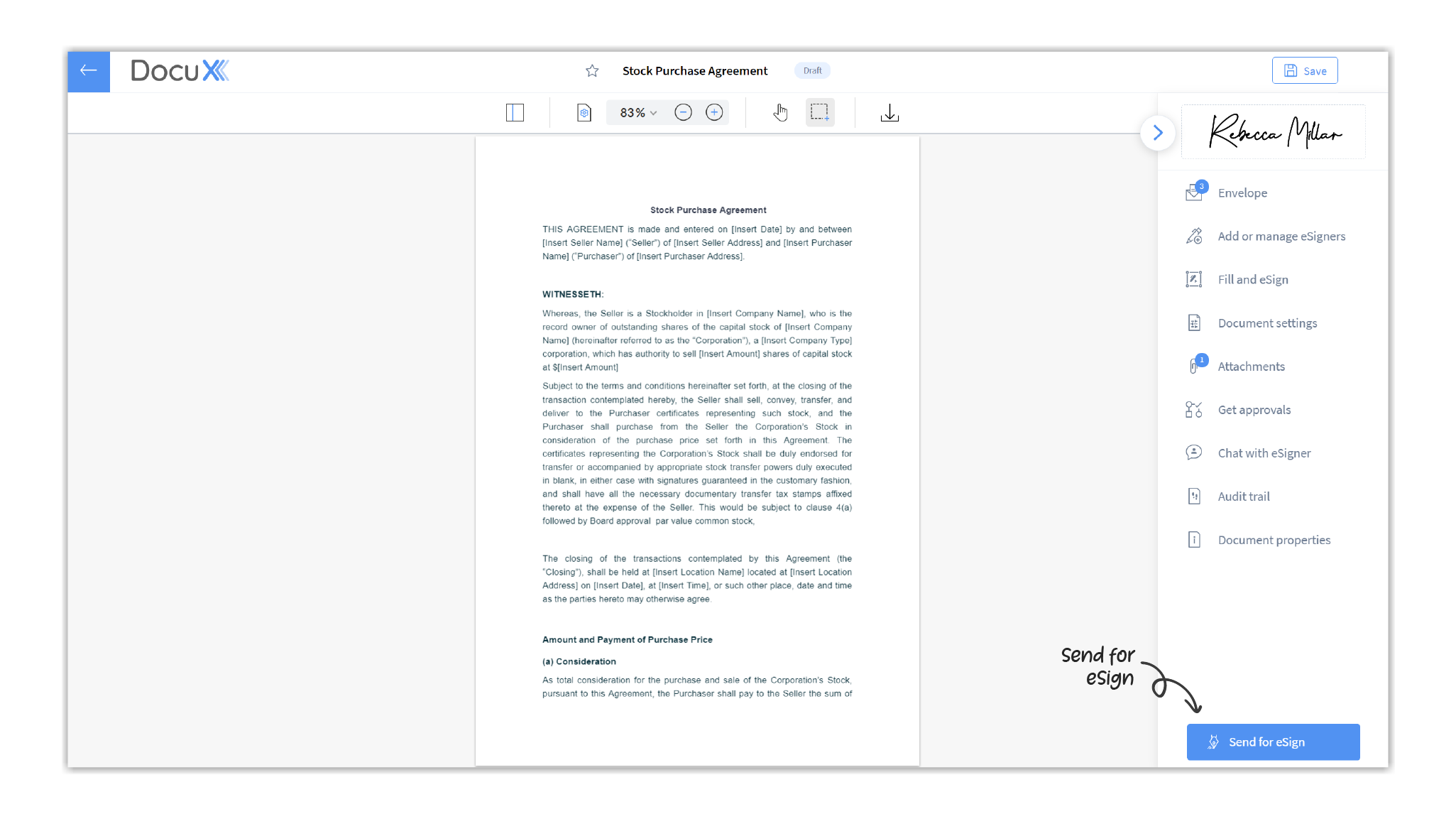 The eSign flow will be initiated. Your document will be sent to one or more eSigners in the order you have defined.
If you have added approvers to your eSign document, the document will be sent for internal approval first, and once approved it will be sent for eSignatures. This flow is automated and does not need your intervention.