Editing a template, that has not been finalized, works the same as editing an existing Word document.
Learn how to edit a Word document
Reopen a template for edits​
Finalized templates are locked against further edits. If you wish to edit a finalized template, you will need to reopen the template for edits first. Collaborators, if any, are notified if a finalized template is reopened.
To reopen a template for edits:
Click on Templates in the main menu
Click on the alongside the listing of the finalized template
Click on Reopen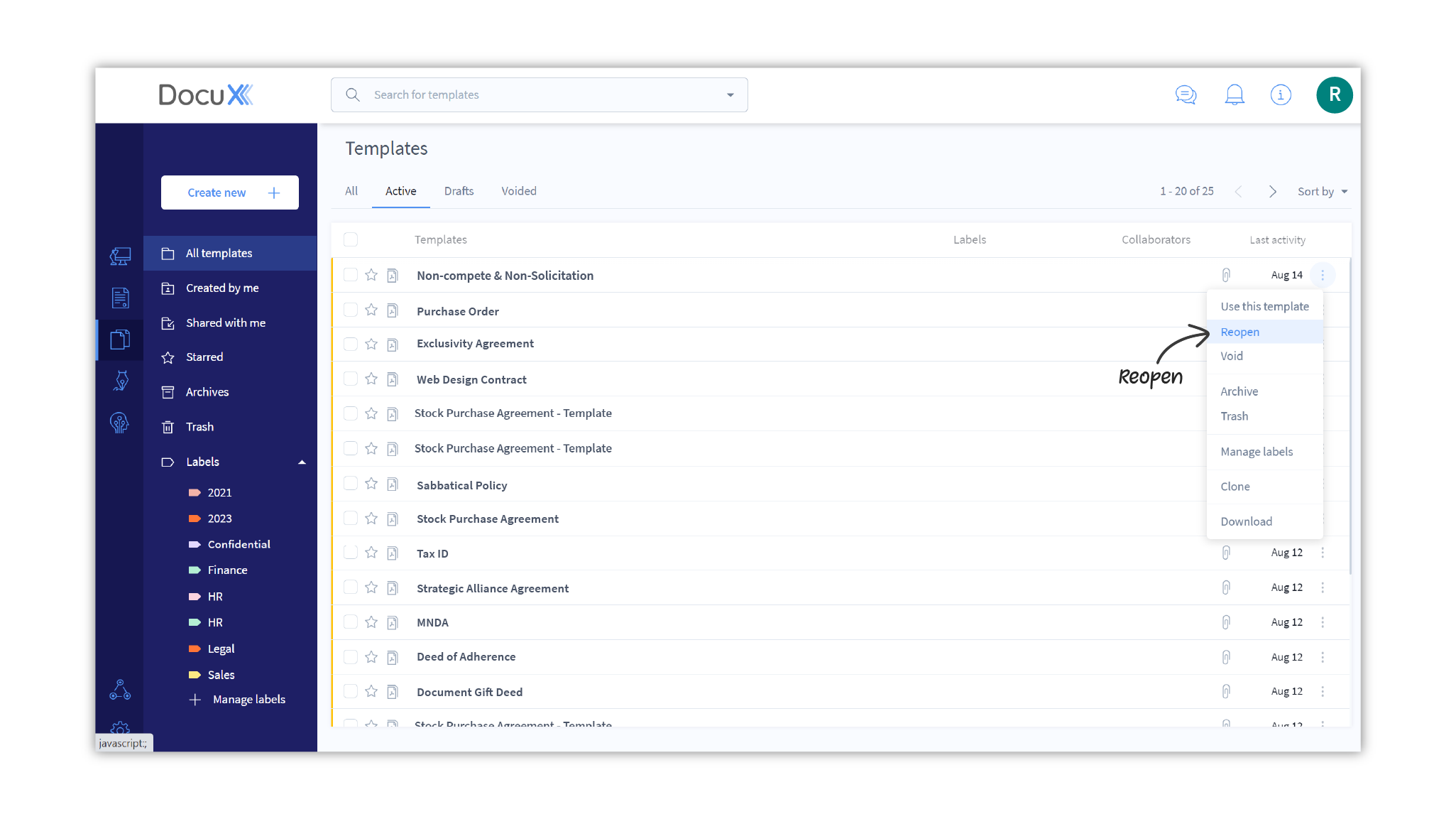 The template will open up in the document or eSign editor, depending on whether it is a Word document template or an eSign document template.
You can now make the edits you want.
Once done, click on Finalize template and the template will be active and ready to use.