Move faster with templates
You can create templates on DocuX and speed up a lot of the usual document writing and creation flow. You can templatize not just the content of the documents, but also approval workflows and attachments, if any.
The Templates dashboard looks similar to other dashboards, except there are fewer tabs because fewer actions can be taken on templates as compared to documents or eSigns.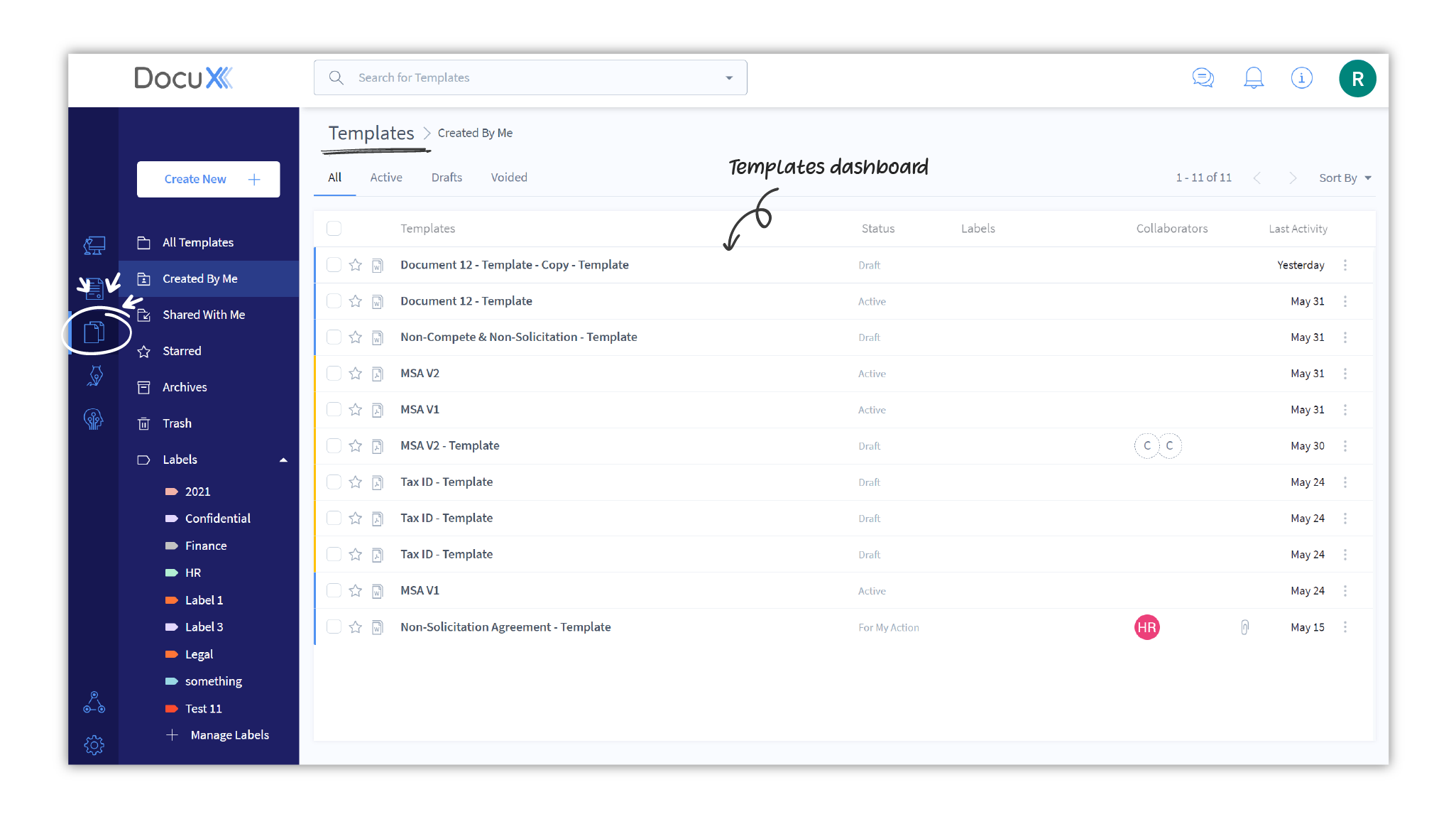 Create and use templates​
You can create a template from existing documents and eSigns on DocuX. Starting with a document will create a document template and starting with an eSign will create an eSign template.
To create a template:
Navigate to the Documents dashboard.
Decide on a document or eSign you want to templatize.
Click on the three dots at the extreme right as shown.
Click on Save as template.
The document will open up in the editor. You can make any changes you need to the content, attachments, and approval workflow at this point.
Once done, click on Finalize Template at the bottom right corner of the page.
Your template is now ready for use.
To use a template:
Navigate to the Templates dashboard from the menu on the left.
Click on the template you wish to use. This will open the template in the editor.
Click on Use this template at the bottom right corner of the editor.
You now have a new draft document or eSign.