DocuX is a first-of-its-kind, AI-powered document lifecycle management platform. What does all that even mean?
It is Google Docs, MS Word, Slack, Email, DocuSign, Google Drive, and Dropbox all rolled into one and supercharged to create a platform that is more than the sum of these tools.
Here is a simple pictorial representation of how a typical document lifecycle looks like on DocuX.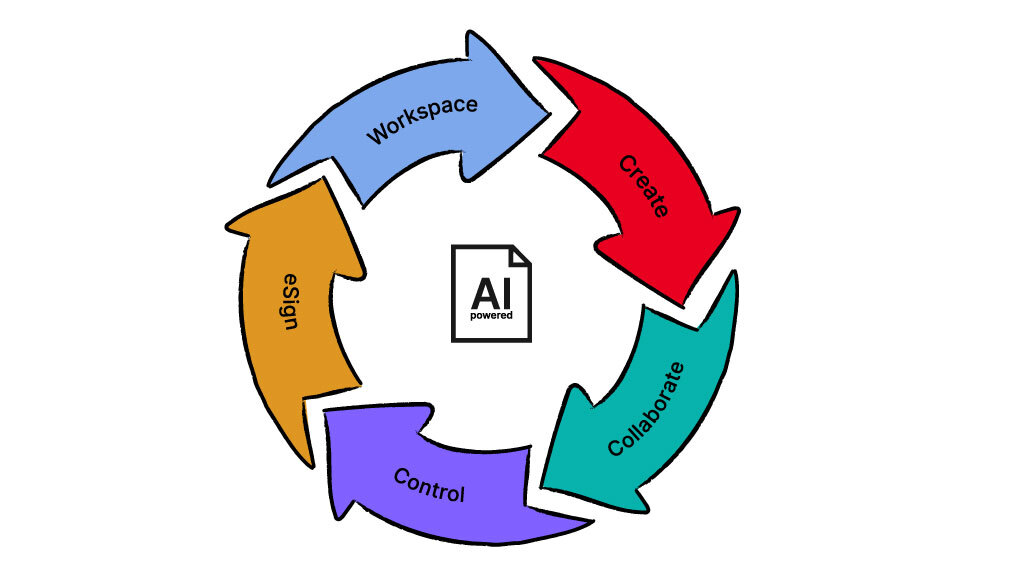 Learn more about document lifecycle management.
Use cases and benefits​
DocuX is used by teams of all sizes from solo freelancers to multinational enterprises. Here's how they are benefiting from using DocuX: