DocuX makes it easy for users to integrate other commonly used tools and services with their DocuX accounts. This helps them import and export documents, contacts, and other data with ease.
On the Integrations page, you can find and connect tools that you need for your work on DocuX.
Click on Integrations in the main menu in your DocuX Workspace to view all available integrations.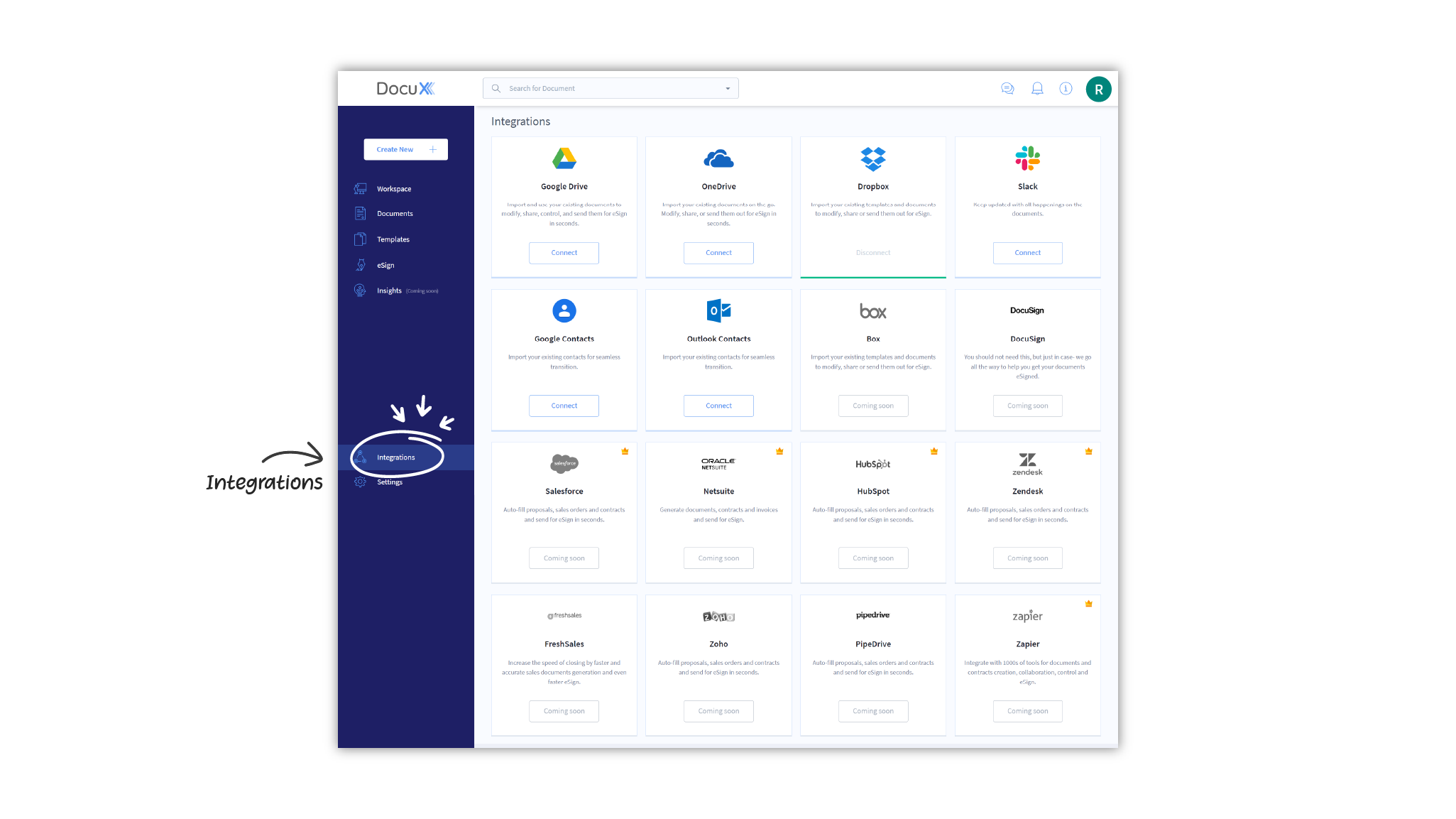 You can connect six active integrations to your DocuX account: Google Drive, One Drive, Dropbox, Slack, Google Contacts, and Outlook Contacts.
Our engineering team is working on getting other integrations up and running soon.
To connect to any of the available tools, click on the Connect button on the tool's integration card.
note
Some or all available integrations may be disabled for you, if your company's admin has blocked certain tools on DocuX.